Steve is an upstate New York native, and has lived in Georgia long enough for "y'all" to be apart of his regular vocabulary now. He lives in Chamblee with his wife Darrah, their four children, and sweet dog June. On the weekends you can catch Steve gardening, reading a Wendell Berry book, or watching one of his favorite fútbol teams- the Tottenham Hotspurs or Atlanta United.
Director of Spiritual Formation
Jeremy and his wife Jordan live in a suburb on the Westside of Atlanta with their four children. As a family, they enjoy almost any recreational sport, riding bikes, and reading good books.
Caitlin enjoys hiking, going to see musicals and ballets, trying new ethnic foods, being a coffee snob, and watching BBC nature documentaries. She lives in the lovely West End, Atlanta neighborhood with her roommate and lovable dog, Teddy.
Matt is a Georgia Tech grad, and is married to Laurie! In his free time, Matt loves to be outside enjoying the sunshine or on a nice hike. In fact, he loves hiking so much that he actually backpacked the Appalachian Trail during his undergrad years.
Austin Shadoan in an Atlanta native who was raised in Alpharetta, GA and has served with Campus Outreach Augusta prior to transferring to our ATL team. He and his wife Stephanie have been married for 5 years and had their first child, Emma Rose, in October of this past year. They are big Minnesota Vikings fans, huge board game fanatics, and love cooking and singing Disney songs together. Austin loves golfing, disc golfing, basketball, and just about any other sport.
Women's Ministry + Program Coordinator
Nine times out of ten you can find Laurie sippin' cold brews with oat milk at a nearby coffee shop or exercising with friends. She and her husband Matt live on the Westside where they love to connect with friends and go on runs.
Campus Ministry Coordinator
Kyler is a Georgia Tech grad, and has lived in Atlanta for most of his life. Prior to serving with Campus Outreach Atlanta, Kyler served on staff with Campus Outreach in Australia. In his free time, Kyler can be found enjoying a good cup of coffee, playing sports, or studying for seminary.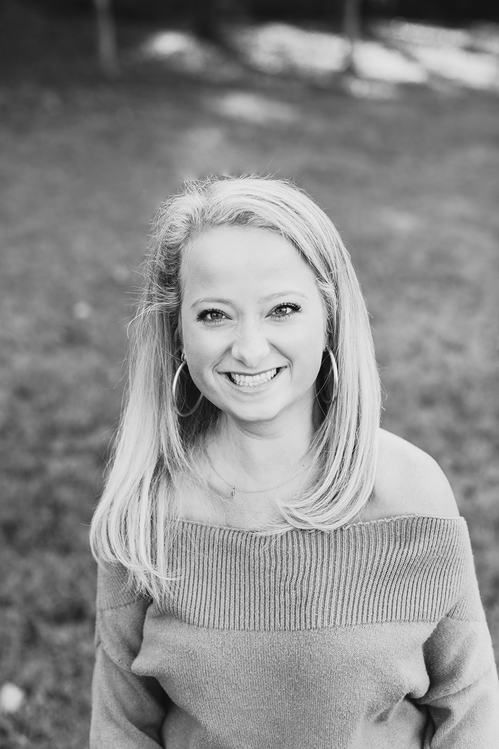 Campus Ministry Coordinator
Courtney is an Atlanta native, and Auburn grad- War Eagle! On the weekends Courtney loves to explore the city, and sip coffee with good friends. When Courtney's not exploring, you can find her at her home off of Ponce painting abstract art, or checking out a park with her pup, Poppy.
Executive Assistant + Operations Coordinator
Jessica grew up in the greater Atlanta area, and got involved with Campus Outreach as a student at Georgia Tech. In her free time, Jessica enjoys watching old films, playing volleyball and card games with friends.
Campus Ministry Coordinator
Parker has recently graduated from Kennesaw State University, and is now living in Home Park with a few friends where he enjoys playing chess (or any strategy game for that matter), and strumming the guitar. Parker is a huge fan of NBC's The Office and can quote most of the show verbatim. We're not kidding.
Campus Ministry Coordinator
Richard is a Savannah native, and Samford University grad. Prior to serving on staff with Campus Outreach Atlanta, Richard served with the Campus Outreach team in New Zealand. These days, Richard's living with his best life near the Brave's stadium, where he frequents baseball games in his free time. When he's not rooting for the home team, you can find Richard out in the woods turkey hunting, fishing, or playing with his puppy, Gunner.
Campus Ministry Coordinator
Chase grew up in a suburb just north of Atlanta, and prior to serving with Campus Outreach Atlanta, he lived abroad and served with the Campus Outreach team in New Zealand. When he's not working you can find Chase in the great outdoors, mountain biking, and chopping for the Atlanta Braves.
Daisy grew up on her family's farm in north Georgia and loves anything to do with the great outdoors, traveling, and the Atlanta Braves. She and her husband Brandon have recently moved back to their hometown in Ellijay. They have two dogs, Sunshine and Toolah, who love to play and explore on the farm.